The J-miyabi brand will be the brand name for obi accessories produced by Unigranz.
Since 2022, we have been using old premium recycled obi (belt) into Gamaguchi wallets, tumblers, bags, etc.
We are just starting out our business, but we would like to spread understanding this beautiful embroidery of Japanese obis which made of pure silk not only in Japan but also to people overseas.
The Japanese kimono culture had been replaced by Western-style clothing since the end of World War II, and nowadays it is not used except for special occasions such as shrine visits, Shichigosan, graduation ceremonies, coming-of-age ceremonies, and weddings.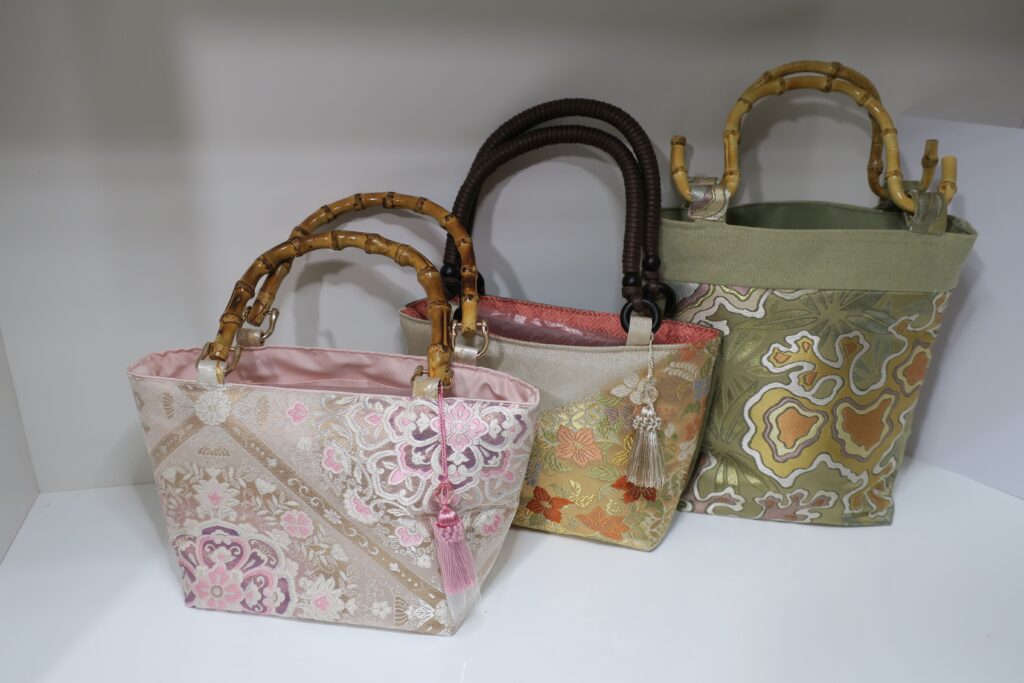 We want to know not only Japanese to touch this beautiful obi as daily goods.
At Unigranz, we hope that all the people who receive our products will be able to alive happily every day, focusing on the classic patterns of obis with auspicious designs to be worn on such auspicious occasions.
Unigrants delivers products with a wish with a happy feeling.